Silicon Valley Insurance Accelerator
InsurTech Open Innovation Outpost
Helping Insurance Companies and Startups Design, Develop, & Promote Innovative InsurTech Products & Services
SVIA is recognized as a driving force and one of the top influencers in InsurTech, accelerating the dialog, connections, and solutions shaping the digital future of insurance. We are located in Silicon Valley, the epicenter of the InsurTech revolution and home to over 150 startups, technology companies and innovation outposts serving the insurance market.
We offer a Membership Program that includes out InsurTech Innovation Lab, Bootcamps, Programs and Events/Summits. Our Programs help accelerate a companies ability to develop Innovative InsurTech enabled strategies, solutions, products, and services.
The SVIA InsurTech Lab combined with our Jump Start Programs enables participants to quickly and cost effectively undertake the journey of digitally transforming their products, company, and culture. Members receive preferential access to our knowledge, Summits, Rapid Application InsurTech Innovation Lab / Bootcamps, and our ecosystem of Startups, relationships, and resources.
That access gives you the ability to pre-emptively identify, understand, and act on the emerging opportunities and threats generated by Silicon Valley and the InsurTech ecosystem.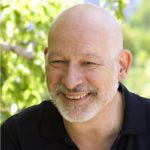 Mike is SVIA's CEO and Chair of the InsurTech Silicon Valley Summits and is recognized as one the top 25 influencers in InsurTech.
Mr. Connor is author of "Creating Insanely Great Customers | Always On Innovation" which draws on his experience as one of Apple's earliest employees and "Competing for the Digital Future" an online series of leadership courses on Digital Strategy and Transformation" which have been taken by over 500 students.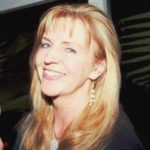 Natalie L. Wood
COO / Co-Chair InsurTech Silicon Valley | 2017
natalie@sviaccelerator.com
Natalie is COO and Co-Founder of SVIA and Co-Chair of the Insurtech Silicon Valley Summits and InsurTech StartUp Showcases.
Ms. Wood's prior experience includes founding 3 previous companies, including a thought leadership global trends company, an Apple/multimedia software development firm, and an online venture backed financial and business services portal for women owned small businesses.
In addition, her career includes working at The Economist in the Intelligence Unit as Business Director for West Coast Technology's Thought Leadership Group. Heading up West Coast Global Trends Research Services and Conferences for corporations, education and government in the US and worldwide.
About