About
Silicon Valley Insurance Accelerator
InsurTech Open Innovation Lab
Helping Insurance Companies and Startups Design, Develop, & Promote Innovative InsurTech Products & Services
SVIA is recognized as a driving force and one of the top influencers in InsurTech, accelerating the dialog, connections, and solutions shaping the digital future of insurance. We are located in Silicon Valley, the epicenter of the InsurTech revolution and home to over 150+ startups, technology companies and innovation outposts serving the insurance market.
We offer a Membership Program that includes our InsurTech Innovation Lab, Bootcamps, Executive Programs and Events/Summits. Our Membership Program provide and integrated set of offerings that help accelerate a company's ability to develop Innovative InsurTech enabled strategies, solutions, products, and services and bring them to market.
The SVIA InsurTech Lab combined with our Jump Start Programs enables participants to quickly and cost effectively undertake the journey of digitally transforming their products, company, and culture. Members receive preferential access to our knowledge, Summits, Rapid Application InsurTech Innovation Lab / Bootcamps, and our ecosystem of Startups, Insurance Companies, Investors, and Media Partners.
That access gives you the ability to pre-emptively identify, understand, and act on the emerging opportunities and threats fueled by InsurTech.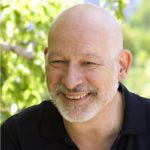 Mike Connor is CEO and Co-founder of Silicon Valley Insurance Accelerator (SVIA). He is recognized as one the top 25 influencers in InsurTech as well as Chair of InsurTech Silicon Valley Summits and SVIA LAB Blockchain BootCamp.
Mike has always been at the forefront of digital innovation, starting one of the America's first computer stores in 1976. He has been a senior leader in numerous Silicon Valley startups and companies including Apple, Silicon Graphics, and Adobe. Mike was also a founding member in numerous startups – including SpatialKey, a cloud based geospatial data visualization and analysis solution used extensively in the insurance industry.
Mike is the author of "Competing for the Digital Future", a Leadership Training Program for Digital Strategy and Transformation, and "Creating Insanely Great Customers | Always On Innovation", a book about customer focused innovation. Mike is a visionary business leader with a passion for connecting people, ideas, and investments forging the digital future of insurance.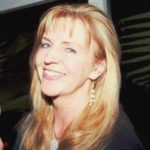 Natalie L. Wood
COO / Co-Founder / Co-Chair InsurTech Silicon Valley | 2017
natalie@sviaccelerator.com
Natalie is COO and Co-Founder of SVIA and Co-Chair of the Insurtech Silicon Valley Summits and InsurTech StartUp Showcases.
Ms. Wood's prior experience includes founding 3 previous companies, including a thought leadership global trends company, an Apple/multimedia software development firm, and an online venture backed financial and business services portal for women owned small businesses.
In addition, her career includes working at The Economist in the Intelligence Unit as Business Director for West Coast Technology's Thought Leadership Group. Heading up West Coast Global Trends Research Services and Conferences for corporations, education and government in the US and worldwide.
Advisors
SVIA advisors are recognized innovators, thought leaders and investors. They act as a sounding board for our strategy, programs, and projects and they connect us to innovators and innovation centers around the world. Our members have access to them through special members only activities and events.

Michael leads the BNY Mellon Innovation Center – Silicon Valley.
There he directs a world class research and delivery team, focused on some of the world's hardest and most interesting problems and data. Teams and research areas include Big Data, Data and Decision Science, Machine Learning, Devops, APIs, crypto currency, Security, PaaS, IaaS, and SaaS.

Martha is a VC investing in innovative approaches to insurance, insurtech, IoT and data & analytics.
Proven track record as investor in fintech, media and ed tech. Successfully acquired 20 profitable high-growth technology companies for strategic investor. Served as Board Director of a dozen institutionally-held growth companies.

Derek leads a team focused on embedding startup collaboration into the Lloyds Innovation approach within Insurance.
This involves building relationships across startup ecosystems (including as a partner on Startup bootcamp Insurtech programme) and identifying early stage partnerships where Lloyds can be a strong Corporate partner that collaborates with startups to drive Innovation in the Industry.

Tony is responsible for developing Insuresoft's vision and setting its strategic direction.
He has more than 20 years' experience in designing, developing, and implementing enterprise software. And, he is passionate about harnessing emerging technology to create innovative business solutions.

Denise is globally recognized as an InsurTech thought leader and Influencer for Insurance.
She is acknowledged as an exceptional strategist, international leader, speaker and writer with a strong grasp of the key issues facing the industry and a creative mind that translates these issues to highlight the importance and impact to better prepare for the future.

Award winning innovator passionate about helping insurance revolutionize their business and business processes using advanced analytics.
InsurTech Rapid Innovation Lab Partners
SVIA partners are committed to working collaboratively to increase the speed and reduce the cost and risk of building a digital generation of the insurance industry. SVIA selects lab partners committed to continual innovation and capable of delivering world class design, development, and solutions to SVIA and its members. SVIA and its partners work collaboratively to help members create and deliver highly innovative next generation – digital insurance, products, solutions, and infrastructure.

Insuresoft designs and develops Innovative InsurTech solutions and and is the developer of the Diamond System which is in production for 30 unique insurance companies and managing general agents across all 50 states. The Diamond System processes over $2 billion of both commercial and personal lines P&C insurance premiums annually, and continues to innovate the processing of insurance transactions.

Majesco has over two decades of experience in providing technology solutions, products and services for the insurance industry across lines of business – Property & Casualty (General Insurance), Life, Annuity, Health, Pensions, and Group & Worksite Benefits insurance. Our focus is on delivering business value and enhanced business capabilities to our clients through a combination of our world-class enterprise grade products in modern technologies, implementation services and specialized application services.

Covenir provides insurance processing services that allow insurers and InsurTechs to focus on their core business. Services can be used individually, on a short-term basis or as a full back office solution.
About