InsurTech's Next Disruptive Innovation Wave? Big data, analytics, and AI.
Welcome to Insurance

AI.0
Join us as we explore the next wave of disruptive big data, advanced analytics and AI as it meets new business and engagement models, interconnected digital ecosystems, digital core systems, and regulatory challenges.
Featuring Keynote Speakers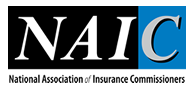 Ted Nickel
NAIC President-Elect - National Association of Insurance Commissioners - Commissioner of Insurance, Wisconsin
Office of the Commissioner of Insurance
Widely respected visionary and leader of regulatory change at the National, Federal and State levels.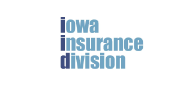 Insurance Commissioner
Recognized champion for innovation, passionate about creating a constructive and educational dialog between regulators and innovators.
WHO SHOULD ATTEND
Insurance Leadership Teams
Build C-Suite insight and connections to the companies, technologies, and trends shaping the digital future of insurance.

Innovators & Investors
Share your vision and build relationships with insurance and tech executives committed to accelerating the digital transformation of insurance in their industry by working with other disruptive leaders. See and meet new startups coming out of stealth mode as potential partners or investment opportunities.
WHY COME
This is the place to:

1. Hear what's happening on the leading edge of InsurTech
2. See 20+ InsurTech Startups pitch at 2 Startup Showcases
3. Make connections with innovative leaders, new tech companies, investors and also the 20+ startups at InsurTech EXPO
4. Set up meetings with ATTENDEES through our In-Person Meeting APP.
Be part of the community and dialog building a digtial generation of the industry! Attend In-Person OR Online
To get discount on tickets. Click Here for StartUp Ticket Registration
Insurance Disrupted is the FIRST Conference to focus on InsurTech
and the disruption happening in the Insurance industry because of it.
We also are the ONLY Conference to hold an InsurTech EXPO
with Startups and new tech companies.
Insurance Disrupted | Disruptive Big Data & Analytics Strategies & InsurTech Expo