270+ Insurance Leaders Are Joining Us In Silicon Valley
You really don't want to miss this!
Register Now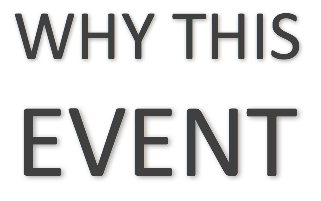 This is the ONLY event bringing InsurTech, Core Systems, and Insurance Innovators together to share how InsurTech is accelerating product innovation, and redefining Core Systems roadmaps and strategies.
If this impacts your future plans, then this is the Summit for you.
Attend In-Person or Watch Live-Stream
InsurTech is driving a paradigm shift in product innovation and core systems transformation
Join leading innovators and learn how to integrate InsurTech, Next Gen Core Systems Strategies and Rapid Application Development to accelerate your company's innovation and transformation.
Visit the InsurTech Expo and hear new Startup Showcase presenters
WHY ATTEND?
Insight into leading edge innovation and transformation strategies and practices
Look for Strategies and a Roadmap to Accelerate Innovation and your Core Systems Transformation
Understand Marketing + InsurTech Strategies to Engage the New Digital Insurance Customer
Incorporate InsurTech into Rapid Application Development
Create a Business Framework for Evaluating and Selecting InsurTech Technologies
Identify New InsurTech Startups and New Technologies. Hear & Meet them at Summit InsurTech EXPO
Bring New Products to Market and Accelerate that process… find out if you qualify for the InsurTech Innovation Lab
WHO SHOULD ATTEND?
Business & Tech Insurance Execs, InsurTech Startups, Tech Vendors, Investors & Consultants
Product Strategy & Management
Enterprise & Systems Transformation, Strategy, Operations
Underwriting, Actuarial, Pricing
Marketing, Distribution, CRM, Customer Experience, Acquisition and Retention
Claims, Customer Service, Fraud, Risk
Investment
Innovation
CONFERENCE AGENDA
2-Day Conference

Subject to Change
Media and Association Partners
Find Out About Participation Opportunities
Fly into SFO Airport which is close to South San Francisco Conference Center: 255 South Airport Boulevard South San Francisco, CA 94080
Hotel(s) nearby:
We have a Discounted Rate for Block of Rooms reserved at Holiday Inn San Francisco International Airport l Right next door to Conference Center where Summit is being held.
Click here to book hotel Silicon Valley Insurance Accelerator
Please select a correct date (3/28, 3/29, 3/30) to make reservation
Reservations via phone
To make reservations by phone, please call (877) 834-3613 and mention the block code SVA under the group name Silicon Valley Insurance Accelerator.
There are also other hotels in the area you can search on that are near South San Francisco Conference Center.
InsurTech SV | Core Systems InsurTech Fusion