350+ Insurance Leaders | 500+ 1 on 1 Meetings
SVIA InsurTech Innovation Lab Launched

Thank You!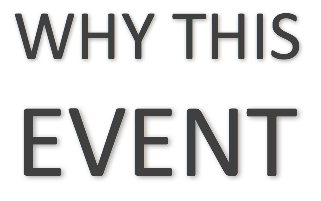 This is the ONLY event bringing InsurTech, Core Systems, and Insurance Innovators together to share how InsurTech is accelerating product innovation, and redefining Core Systems roadmaps and strategies.
If this impacts your future plans, then this is the Summit for you.
InsurTech is driving a paradigm shift in product innovation and core systems transformation
Join leading innovators and learn how to integrate InsurTech, Next Gen Core Systems Strategies and Rapid Application Development to accelerate your company's innovation and transformation.
Visit the InsurTech Expo and hear new Startup Showcase presenters
Why They Attended
Insight into leading edge innovation and transformation strategies and practices
Look for Strategies and a Roadmap to Accelerate Innovation and your Core Systems Transformation
Understand Marketing + InsurTech Strategies to Engage the New Digital Insurance Customer
Incorporate InsurTech into Rapid Application Development
Create a Business Framework for Evaluating and Selecting InsurTech Technologies
Identify New InsurTech Startups and New Technologies. Hear & Meet them at Summit InsurTech EXPO
Bring New Products to Market and Accelerate that process… find out if you qualify for the InsurTech Innovation Lab
Who Attended
Business & Tech Insurance Execs, InsurTech Startups, Tech Vendors, Investors & Consultants
Product Strategy & Management
Enterprise & Systems Transformation, Strategy, Operations
Underwriting, Actuarial, Pricing
Marketing, Distribution, CRM, Customer Experience, Acquisition and Retention
Claims, Customer Service, Fraud, Risk
Investment
Innovation
CONFERENCE AGENDA
2-Day Conference

Subject to Change
Media and Association Partners
InsurTech SV | Core Systems InsurTech Fusion